Meet Our Team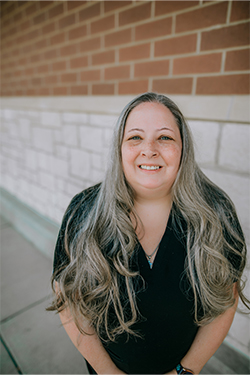 Nicole - Business Operations Coordinator
Nicole is originally from Asheville, NC (home of the Biltmore estate) and moved to the Nashville area in 2003. She bought a home in Mount Juliet in 2008 where she lives with her husband and dog. She enjoys travel, playing with her dog, riding motorcycles with her husband, and making cards in her spare time. She began working as our Front Desk Coordinator when we opened in April 2010, and is now our business operations coordinator. Nicole can be reached at This email address is being protected from spambots. You need JavaScript enabled to view it.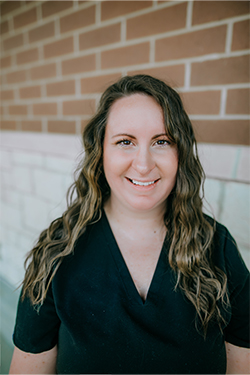 Danielle - Certified Paraoptometric Assistant (CPOA)
Danielle will perform initial testing for your examination with our doctors. In addition, she can teach you how to insert and remove contact lenses and care for them. Danielle started as our Front Desk Coordinator in 2014 and then progressed to being our Optometric Technician. Danielle is looking forward to continuing her education at a higher level, and enjoys spending time with her 3 sons. She may be reached at This email address is being protected from spambots. You need JavaScript enabled to view it..
She earned her Certified Paraoptometric standing in 2017 and her CPOA (Certified Paraopotometric Assistant) in 2018, and is working toward her final certification as a CPOT (Certified Paraoptometric Technician).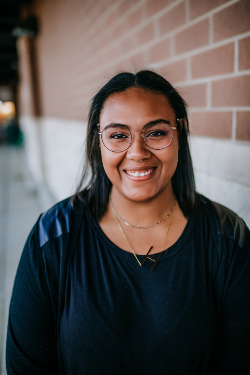 Hayli - Front Desk Coordinator
Hayli will greet you when you enter our office and is typically your first point of contact with our office by phone or in person. She will be happy to help you schedule appointments for yourself and family members, determine your insurance benefits, and help ensure your visit with us goes as smoothly as possible.

Hayli is originally from Nashville and loves sudoku puzzles. She likes to order pepperoni pizza and pick all the pepperoni off. Hayli also house sits, and is a Tennessee Tech graduate. She has been part of our team since 2019.

She may be reached at This email address is being protected from spambots. You need JavaScript enabled to view it.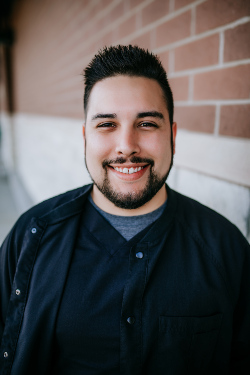 Jacob - Optometric Technician, CPO
Jacob was born and raised in California, and moved to Mount Juliet with his friends. He joined our team in 2021. He graduated from Allan Hancock College and is a trained EMT with a love for all things medical. He enjoys fantasy football, going on hikes, shooting, and playing with his dog. Jacob is excited to be here in Tennessee and loves the nature and the winter weather. He always spends his time looking down when hiking because he is deathly afraid of snakes, and he is also, unfortunately, an Atlanta Falcons fan.
Jacob earned his CPO in 2023.
Jacob may be reached at This email address is being protected from spambots. You need JavaScript enabled to view it.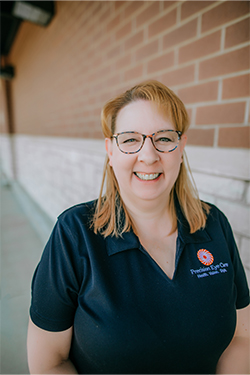 Missy - Optician
Missy was born and raised in Nashville, and grew up in Donelson. She has lived the majority of her adult life in the Mt. Juliet and Lebanon area. Missy loves spending her time off with her husband and kids, and their grandbabies.
Missy joined Precision Eye Care in 2021 and has become our expert in frames and lenses. She will be able to help you find the perfect style and lenses so you can look and see your best!
She may be reached at This email address is being protected from spambots. You need JavaScript enabled to view it.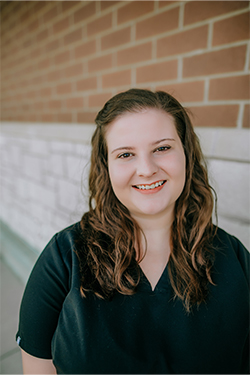 Kendall - Optometric Technician, CPO:
Kendall was born in New York, and raised in Spring Hill TN. She recently moved to Lebanon after getting married. Kendall joined our team in May 2023 and brings 8 years of experience as an optometric technician. She has earned her Certified Paraoptometric Certification in 2016. In her free time, she enjoys spending time with her family. Kendall also earned her degree in psychology from Columbia State.
She may be reached at This email address is being protected from spambots. You need JavaScript enabled to view it.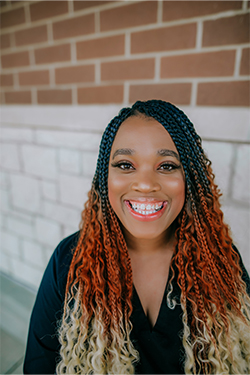 Kayvon - Optometric Technician:
Kayvon is one of our optometric technicians at Precision Eye Care. She is a Tennessee native born and raised in the Middle TN area mostly. She assists our optometrists with your eye examination and also teaches you how to insert and remove your contact lenses. Kayvon is a mother of two, one daughter and one son. She loves spending her free time with her kids and fiancé. Kayvon also enjoys binge-watching popular TV shows, mainly on Netflix. She is furthering her education into the medical field in hopes of receiving her associate's degree. She enjoys sunflowers and butterflies. Kayvon looks forward to meeting you and helping take care of all your eye needs!
She may be reached at This email address is being protected from spambots. You need JavaScript enabled to view it.